Computer Programming
On Site or Remote
---
Experts in website creation and programming. As well as stand aline Windows and Unix programs.

PHP, Perl, HTML/CSS, UniBasic, C/C++/C#, Asp/Visual Basic, and most others.

We are also available for custom VoIP programming and PBX setup and server and system administration (UNIX, Windows, or Novell).


---
Information Technology
On Site Field Technicians
---
Seasoned professionals with countless years of experience in the following on site services:

Break/fix rapid deployment, Project-based hardware deployment nationwide, Site surveys and budgetary quoting, Low voltage voice/data cabling, High voltage wiring/conduit installation, Logistics, Project management, New location openings, POS Install and repair.


---
Networking Services
Cable Runs to Router Configs
---
We are experts in a wide variety of networking services. Let us help you wire and configure your network today!

Network Audit & Analysis, Network/WAN Deployment, Lan Installation, Broadband & cellular installation, Activation of VPN hardware, Back-office support for printers, DVR systems and credit card authorization, Low voltage wiring and phone line testing and extension, and more.
---
---
About
XTC
Limited Company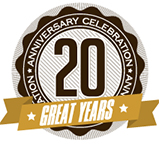 XTC Limited Company offers remote field work, custom computer programming solutions, network setup and deployments, web hosting and web hosting related services, dial-up internet access, virtual private server and dedicated server hosting, and various other IT consulting related services.
We offer a wide range of shared web hosting solutions, including starter packages, e-commerce, media streaming, managed hosting, and other managed services. Web developers can offer their clients a valuable service through our web hosting reseller program. We also offer dedicated server solutions (bare metal) in the United States and virtual private (cloud based) server solutions in our Atlanta datacenter.
XTC Limited Company is a top-ranked web host and domain registrar with nearly 20 years web hosting industry experience. We have hundreds of customers in nearly every part of the world.
We began in 1997 offering web design, web hosting, and e-mail hosting under the name BridgeNet Communications. BridgeNet branched out from web hosting and began offering other services such as UNIX shell accounts, dial-up internet access, and other consumer and business-grade internet related services. With this expansion, the name was changed to XTC Limited Company in 2001.
Since the beginning, we have backed our responsive web hosting solutions and a robust infrastructure with the best customer service and technical support. A common misconception about the technology industry is that it's all about machines. That is not true for us, especially where customer service and technical support are concerned. Yes, our state-of-the art data center and infrastructure is second to none, but we are successful because we're committed to to understandig our customers' needs, bringing innovation, creativity and a caring attitude to all of the needs of our customers. We don't just provide live, 24/7 support. We listen.
---
Why to choose us?
We're built for complex, multi-site, multi-technology deployments, but our decades in a wide array of industries and technologies gave us the experience to perform more demanding jobs with a narrower reach. We can be your army or your special ops team. Either way, you can trust XTC with all your IT projects big or small.